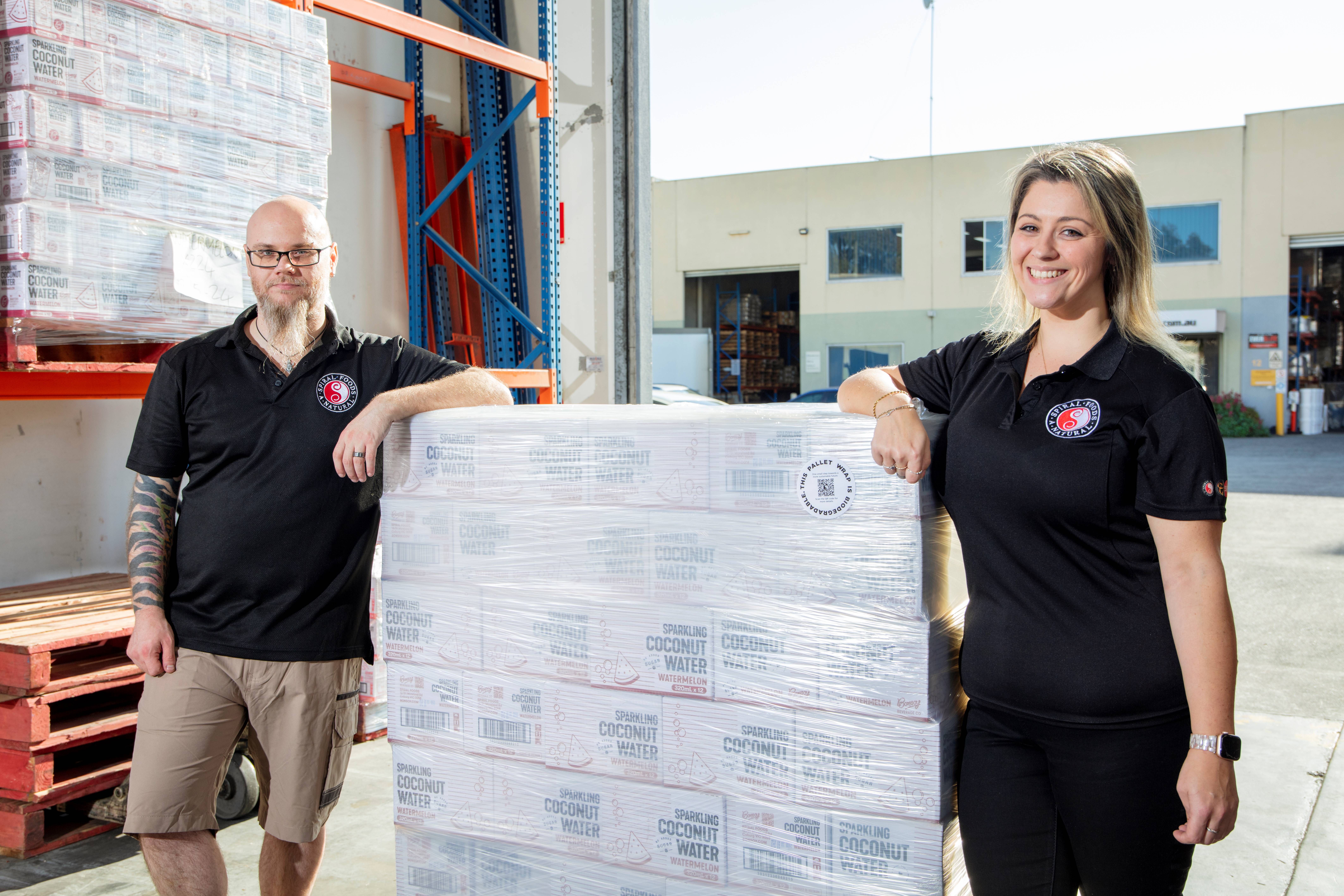 Spiral Foods Embraces Great Wrap's Compostable Pallet Wrap for Sustainable Shipping
Events
VIC, Australia – Spiral Foods, a prominent supplier and distributor of traditional foods in Australia, has embraced Great Wrap's compostable pallet wrap as an eco-friendly addition to its supply chain. The Spiral Foods Group comprises four key brands: Spiral Foods, Bonsoy, Casalare and Riverina Grove — with products available nationwide in retail stores.
Given the nature of their business, the need for a robust and reliable pallet wrap was undeniable as they routinely ship heavy pallets laden with food products. Earlier this year, Spiral Foods initiated contact with Great Wrap to explore the usage of its compostable hand pallet wrap and machine pallet wrap. the subsequent collaboration involved rigorous testing to ensure compliance with local and international pallet shipping standards.
"The time for change is now, and Great Wrap has proven to produce an integral, strong and durable product, which does not burden the environment." she emphasized.
Raphaelle Wilson, the Marketing Director at Spiral Foods, noted that the company operates across various supply chains within the food industry. By partnering with Great Wrap, they are taking a proactive stance in aligning their operations with sustainability principles.
Great Wrap's compostable pallet wrap stands out as the only Australian-made option available.
Wilson added, "We send out pallets daily, to find a solution that diverts away from landfill is a good start. Great Wrap is the only Compostable pallet wrap made here in Australia, partnering with a local company helping us work towards a more sustainable greener future."
According to Julia Kay, co-founder of Great Wrap, this partnership signifies an entry point for compostable innovators like Great Wrap to enter the food and beverage industries. She expressed pride in Spiral Foods being an early adopter of Great Wrap's compostable pallet wrap, highlighting that it aligns with their commitment to quality foods while moving away from traditional pallet wraps.
Kay said, "As the only Australian manufacturer of compostable stretch wrap, it is promising to see a leading Australian supplier and distributor of quality foods transitioning away from traditional pallet wrap. We're also starting to see a domino effect within Australian businesses, where brands are beginning to influence each other, as well as their suppliers, to shift away from traditional pallet wrap and towards Great Wrap."
Since its launch in 2019, Great Wrap has experienced significant growth and has established a manufacturing facility in Australia. The company is actively developing compostable machine pallet wraps and compostable catering wraps, with plans to expand its services to homes, the hospitality industry, and larger sectors, further promoting sustainable packaging solutions.