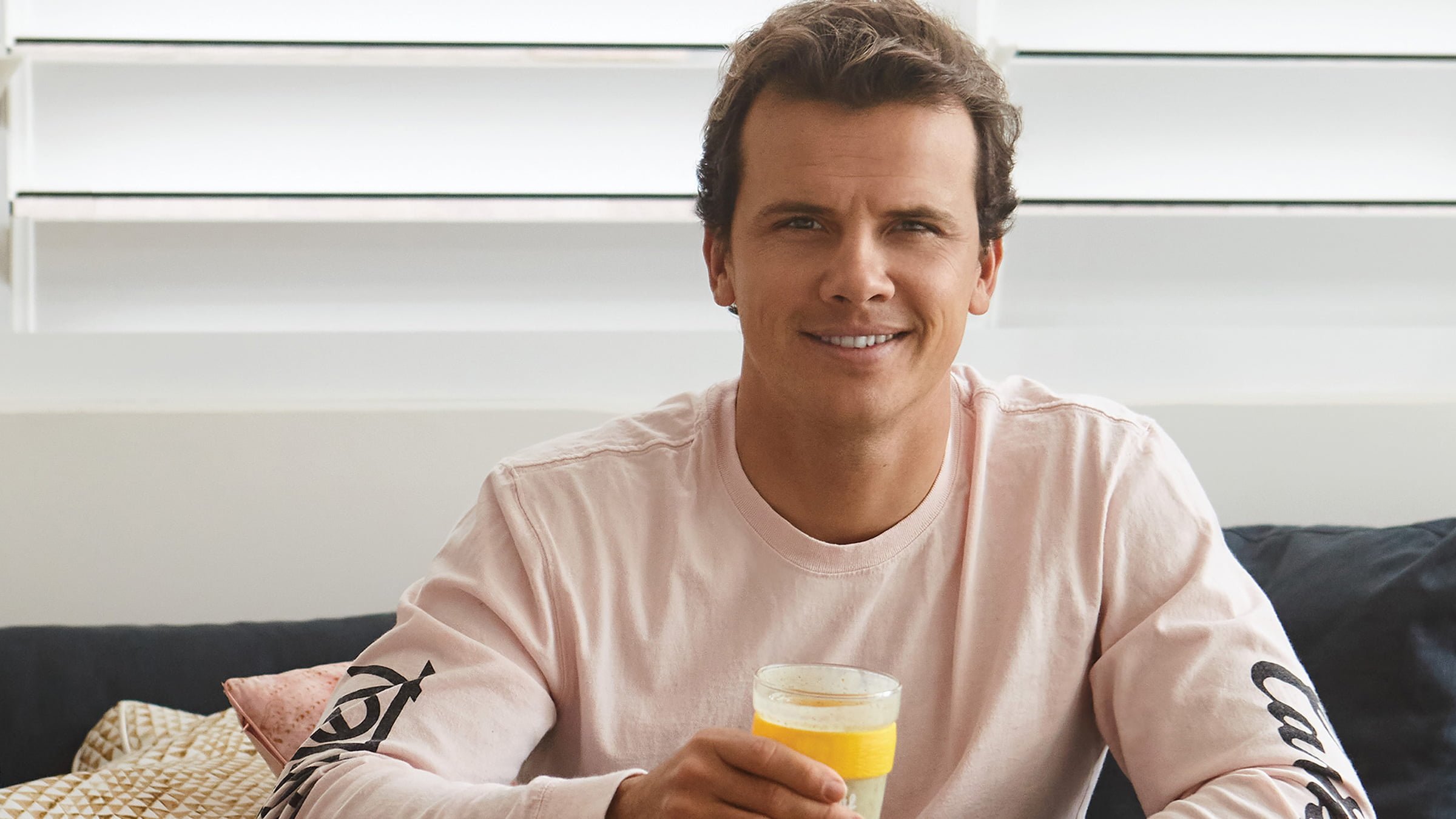 JULIAN WILSON JOINS BONSOY
Ambassador
Bonsoy + Julian Wilson:
Fully Frothn' on the World Surf League.
Frothn (verb): 1. to be fully amped; 2. to form or contain a rising or overflowing mass of small bubbles.
At Bonsoy, we've been bringing the froth to homes and cafes since the 1980s. So for us, it makes perfect sense to partner with some of the most effervescent humans and organisations on the planet. We're pumped to announce that we're teaming up with superstar surfer Julian Wilson and his family for 2020–21, and the Australian leg of the World Surf League until 2022.

Julian Wilson: the poster on every grommet's wall.
Fresh air, clean water, breathtaking coastlines: surfing is the ultimate lifestyle sport – physically and spiritually nourishing. When it comes to surfing in Australia, Julian Wilson is the walking, (occasionally) talking manifestation of every grommet's dream. This is the guy who paddled towards the shark that tangled with his close friend Mick Fanning. He's the 2018 World Title runner-up, and that year won the nothing-short-of-epic WSL event at Kirra with a busted shoulder. Now he's set to fly the Aussie flag at the 2021 Tokyo Olympics.
Like us, Julian's a quiet achiever – extroverted on the inside. And his bottom turn is as timeless as our frothable, creamium products. So we knew he's made of the right stuff to join the Bonsoy family.

It takes wholefood value to nourish whole humans.
That's why we only use premium-quality, all-natural soybeans and almonds, so every drop is packed with real food for real people. As an athlete at the peak of his abilities, Julian knows all too well that to get the most out of your body, you've got to put the best stuff in. Here's what he has to say: 'I've introduced Bonsoy products into my daily routine over the last couple of months and I'm happy to report great results! Every morning I make smoothies for me and my family. Bonsoy Almond Milk fits in seamlessly and the fact it contains nothing artificial is a huge bonus.'

Taking Bonsoy beyond vertical.
For obvious reasons, World Surf League events will be run a little differently for the next year or two – kicking off with an Australian Grand Slam event in September through to October. From Snapper to Bells to Margies, we're fizzing to bring the froth to every event. 'We're stoked to have Julian Wilson and his family join the Bonsoy team,' says Marketing Director (and non-relative) Raphaelle Wilson. 'Julian's dedication to a healthy lifestyle for himself and his family is the stuff our people live and breathe every day. We're looking forward to see Julian take his surfing to even greater heights, backed by Bonsoy.'