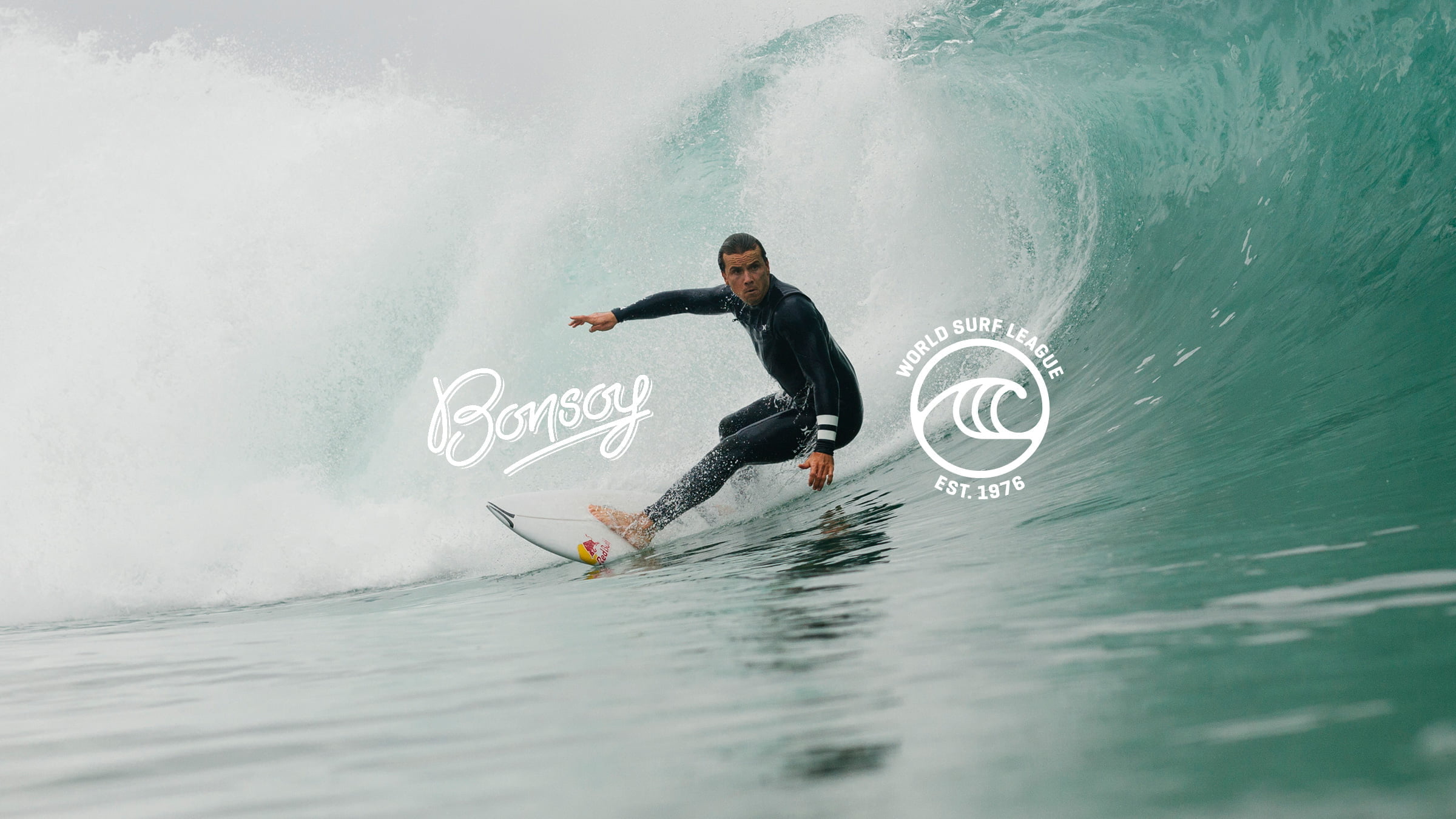 WSL & Bonsoy promote a healthy lifestyle
Ambassador
Plant-based milk and beverage company Bonsoy signs three-year agreement with WSL and is set to activate across events in Australia and New Zealand.
The World Surf League today announced a new exciting partnership with plant-based milk company Bonsoy, a Spiral Foods Product. The three-year deal will see Bonsoy become the official milk of the World Surf League in Australia.
Bonsoy will activate across five marquee events in Australia and New Zealand including the Sydney Surf Pro in Manly, The Corona Open in Piha New Zealand, the Corona Open on the Gold Coast, the Rip Curl Pro Bells Beach in Victoria and finally the Boost Mobile Margaret River Pro in Western Australia. Bonsoy aims to connect with the surfing community through a strong meaningful on-site presence with a trial and education activation ultimately highlighting that Bonsoy is a high-quality product for the body and the earth .
"We're thrilled to be partnering with a brand like Bonsoy" said WSL Asia Pacific General Manager Andrew Stark. "Bonsoy is a brand that shares a similar ethos to the WSL, and that is to promote a healthy lifestyle and the benefits of implementing positive change in your daily routine. Whether it's getting in the water every morning or adjusting your daily coffee order, both Bonsoy and WSL are keen to make a positive change in people's lives, so we're thrilled to have them join us for the next three years."
"We're very excited to be partnering with WSL", said Raphaelle Wilson, Bonsoy Marketing Manager. "Our brands are aligned as we believe in creating a sustainable future for the planet through living a healthy natural diet and our products are created with high-quality natural ingredients that don't burden the earth or the body. Surfing is a sport that relies on nature now and well into the future."
from World Surf League media release (6 February 2020)