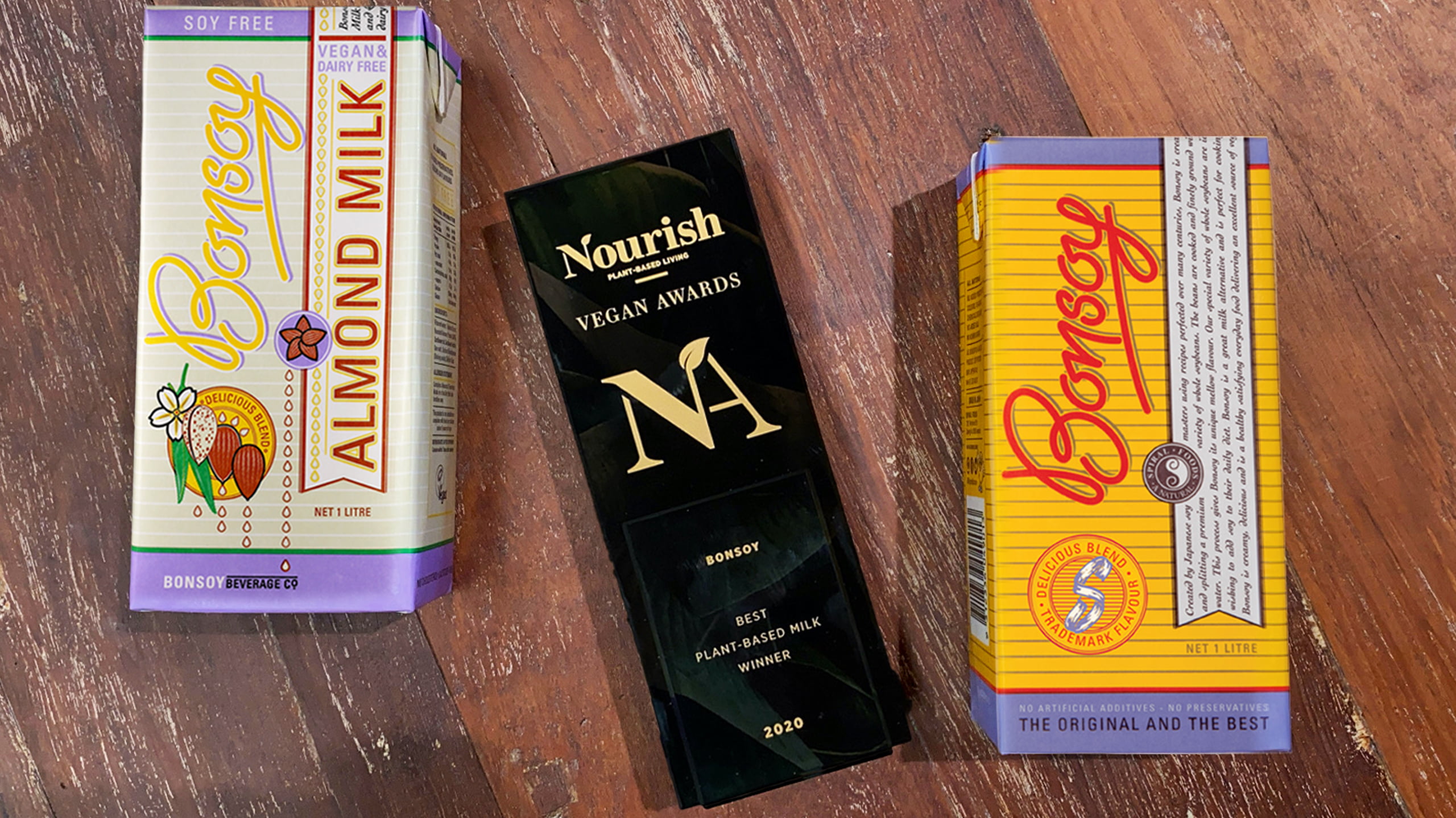 NOURISH VEGAN AWARDS 2020
Awards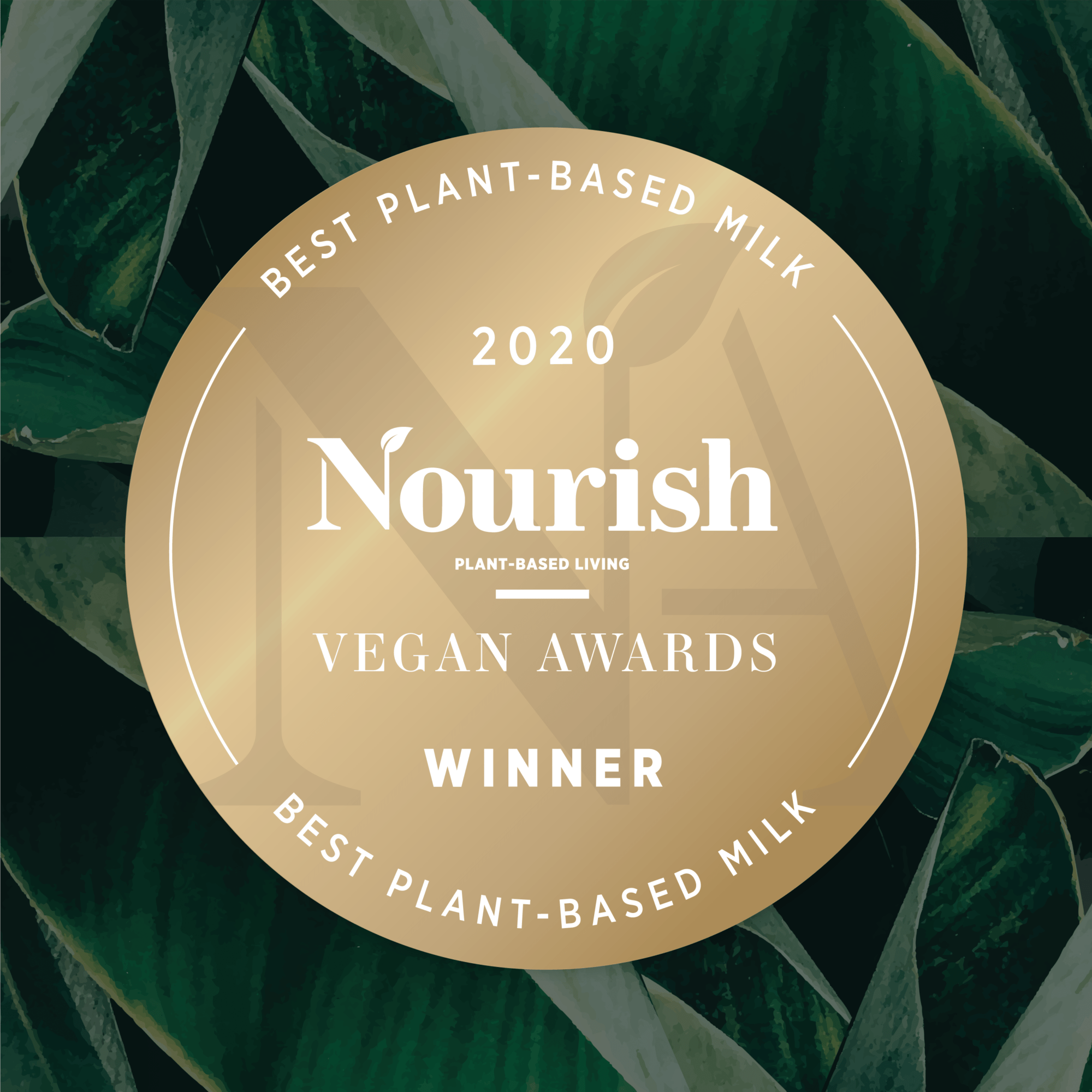 BONSOY SAY THEY'VE BEEN FROTHIN' GOOD SINCE THE EIGHTIES AND WE AGREE.
It's the soy milk of choice for coffee lovers and baristas alike. They've even coined a term for that feeling you get when you visit a cafe and see their signature yellow boxes stacked high – bonjoy. We know it well. This soy milk is also a top choice for baking, cooking, in smoothies, on cereal, or straight up, if you choose.

Bonsoy has such a dedicated following that they even have a range of merchandise you can deck yourself out with. Not only the usual suspects such as hoodies, hats, and pins, they also make bright yellow Bonsoy socks and even branded slides. But back to the milk. It's made from a select variety of whole, organic soybeans that are processed to the highest standards, creating a natural, full-bodied soy milk. With a 'trademark' subtle flavour it is also an excellent source of quality plant protein.
from Nourish Magazine Volume 8 • No. 7 • Issue 61 (November 2020)